Valley Children's Hospital
Madera, California
Valley Children's Hospital provides Central California's only high-quality, comprehensive care exclusively for children, from before birth to young adulthood for more than 1.3 million children.
How Your Dollar Helps Patients at
Valley Children's Hospital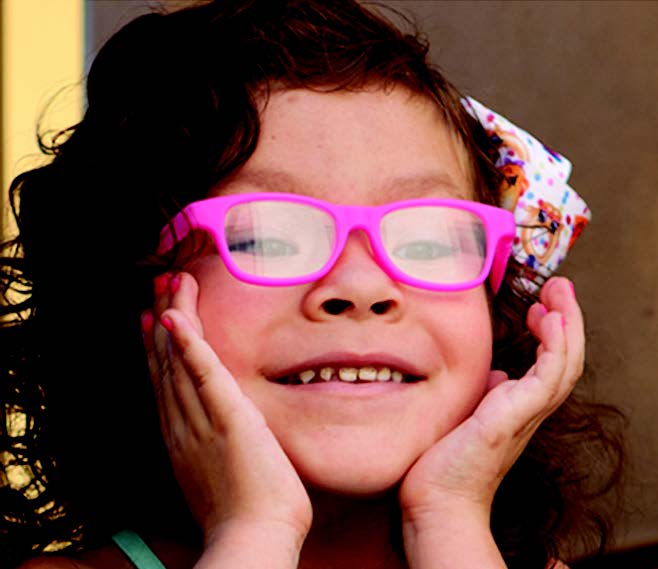 Charitable Care
For Kids LikeSamantha
Samantha was diagnosed with Neurofibromatosis type 1 (NF1), a genetic disorder that affects 1 in every 3,000 people. An MRI revealed the disease caused an optic nerve glioma, a cancerous growth in the nerves of Sammy's eyes. Through her path to healing, Sammy has bonded with many Valley Children's staff members. She even calls her child life specialist, Joy Johnson, "her Joy." After three years of coming in for treatments and therapies, the staff becomes like family.
Valley Children's Hospital located in
Madera

, CA

Valley Children's Healthcare — one of the largest pediatric healthcare networks in the nation — provides Central California's only high-quality, comprehensive care exclusively for children, from before birth to young adulthood. Our independent, nonprofit network offers highly specialized medical and surgical services to treat conditions ranging from common to the most unusual and complex at our 358-bed children's hospital as well as through partner hospitals, specialty care centers, satellite practices and pediatric primary care offices. Our family-centered, pediatric services extend from a leading pediatric cancer and blood diseases center on the West Coast, and our pediatric heart center known for its expertise and pioneering treatments, to our Level IV neonatal intensive care unit (NICU), the highest level referral center between Los Angeles and the Bay Area. With more than 550 physicians and 3,000 staff, Valley Children's partners with other providers and organizations throughout our 11-county service area to support delivering the best care to kids closer to home.
Start a Fundraiser
Help make miracles happen for local sick and injured kids in your community by creating your own fundraiser! You'll feel good knowing that your celebration or event is helping heal even the tiniest of patients.
DONATE TO VALLEY CHILDREN'S HOSPITAL
More than ever, Valley Children's depends on the generosity of our donors for their continued support of the children we serve. The below information covers the Hospital's primary funding needs which includes:
The Children's Fund
Access
Child Life
Childhood Cancer Survivorship
ECMO
Spiritual Support
For more information on these important funding opportunities, please feel free to contact the Foundation department directly at 559-353-7100 or by email.
DONATE
Show You Care
Get a free Miracle Band to represent the more than 10 million kids who enter a Children's Miracle Network Hospital for treatment every year.
Put Your Money Where The Miracles Are